← Back to portfolio
Positive Seal Couplings Keep Jetair's Business Strong in a Difficult Economy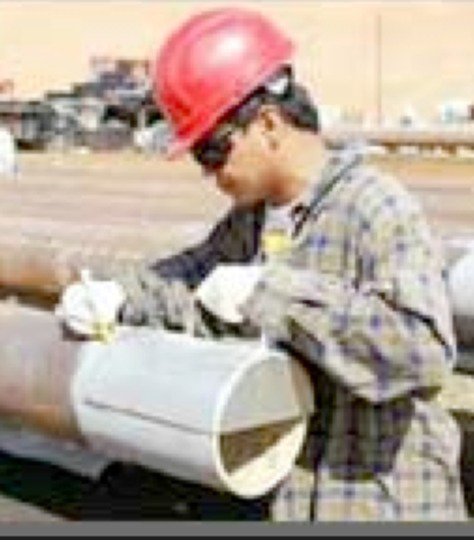 Written by Liz Ernst for Jetair International
Copyright 2010 all rights reserved


Positive Seal Couplings Keep Jetair's Business Strong in a
                                   Difficult Economy

Despite the global economic downturn hitting businesses hard, Houston-based
Jetair International, is experiencing increased interest in its Positive Seal Coupling
(PSC) system, offering significant life-cycle and construction savings to the oil and
gas industry.

A division of Marubeni-Itochu Tubulars America, Jetair International manufactures
couplings and equipment for pipeline construction through 12-inch nominal pipe
size.

Several times faster than welding, companies that use the PSC system in their
applications have lowered overhead costs and experienced fewer problems than
those companies using welding, according to Jetair President Joe M. Holland.

Most recently, their authorized installation specialist in Saudi Arabia and the GCC
- Faisal Abdulla Fouad - and Partner Co Ltd (FAFPC) rendered PSC installation
services for general contractor Faysal M Qahtani Sons Company (FMQ). This
translates to 4,781 PSC-joints for high-pressure water-injection lines, equivalent to
more than 60 km of line-pipe in Saudi Aramco's Khurais field development
project.

"We always have a steady flow of work from Saudi Aramco," Holland said.
"Mostly in the area of maintain-potential and high-pressure water-injection line
replacements.

"PSCs have also been specified on the internal fusion bonded epoxy (FBE) coated
water-injection lines for the upcoming Manifa project. We are also highlighting the fact that PSCs can be used in hydrocarbon service, and in particular areas where internal fusion bonded epoxy (FBE) coatings are used; therefore, maintaining market share has not been a problem," he said, adding that Jetair is using this downturn to increase market share.

According to Mike McKinzie, vice president of Abdulla Fouad Holding Company
(parent company of FAFPC), business has been booming over the past few years.
In fact, it has done so well that FAFPC has invested in seven field joining units to
handle the increased volume of work.

"Until August 2009, all seven machines were working at full capacity," said
McKinzie. "We have just started to catch our breath, but there are many more new
projects and flow-line replacements on the horizon.

"Positive Seal Couplings are specified on most high-pressure water-injection lines
with internal FBE coated that are 10 inches in diameter and smaller. We have also
completed an increasing number of projects over the past few years with bare and
internally FBE coated oil flow-lines," he said.

According to McKinzie, the general contractors love the fact that the PSC system is
many times faster than welding, and the Oil and Gas companies love the fact that
there are no corrosion issues with the PSC joints.

"Our lay-rates can be capable of 60 joints in a day depending on the speed of
pipeline contractor's support and the type and configurations that maybe included
in the alignment such as expansion offsets, above-ground/buried transitions, spool
pieces, etc." McKinzie said. "The fact that Jetair International is now expanding
globally gives us the feeling that our reliable record as PSC system installation
specialist will lead us into a strong position in the field."
Prospects for the company in the coming years are excellent, according to Jessie J.
Bechard, Jetair International's business development manager.

"Bahrain, Malaysia, Iraq, Libya, Algeria, Kuwait, Qatar, UAE, and Oman all have
excellent prospects for onshore and offshore," he said. "There are plenty of
projects where the PSC would really add value; in particular, any area where
corrosion mitigation is an issue, and internal FBE coating is used – the PSC system
is absolutely the best fit."

Additionally, in areas where speed is an important factor – say, in offshore or
where early oil delivery is desired – the PSC system is hands-down the fastest. In
those areas where residential congestion is a concern and safety is important the
PSC system does not require harmful X-ray testing and is capable of working in
confined or tight areas.

Finally, where security is a concern, the PSC system requires a minimal crew of
only 12, and is several-times faster, which means fewer employees are exposed to
security risks over a shorter period of time.

Through next year the company will continue to introduce its PSC system at the
design phase of any and all major flow-line projects and will approach decision
makers who are receptive to superior technology.

"We are confident that Oil and Gas companies beyond the Gulf can utilize a system
that offers the benefit of 100-percent compatibility, 70-percent less manpower,
lower life-cycle costs, and a 30-plus-year service history," says Bechard.

According to Holland, we plan to accelerate PSC system implementation by
offering a range of competitive price strategies for offshore, oil, gas and bare-pipe
applications.

"The PSC system has had proven life-cycle effectiveness for more than 30-years
and it's time to take the system beyond the Gulf region," Holland said.
"We are confident that as more oil and gas companies around the world adopt
internal FBE coating as the preferred corrosion mitigation system, like Saudi
Aramco did more than 25-years ago; we will see accelerating interest in the PSC
system."

Holland says that internal corrosion control is a major concern for the pipeline
industry, and driving this concern are factors such as shortened life expectancies of
capital goods, corrosion by-product damage to valuable reservoirs, environmental
damage, damage from corrosion-induced failures, lost productivity and potential
danger to health and safety of operating personnel and the public.

These issues are coming to the forefront, particularly considering the recent
economic climate. Oil and gas companies are now more carefully examining lifecycle costs; if an operator invests in a pipeline, they expect it to last 20-plus years.

In addition, many oil and gas companies are following Saudi Aramco's lead and
putting more emphasis on reservoir management.

Unfortunately, injecting corrosion inhibitors and the iron from corrosion allowance
systems into valuable reservoirs has already caused irreversible damage to many
reservoirs around the world.

Using internal coatings to mitigate corrosion is vital to maintaining integrity of
pipelines and reservoirs. Development of these coatings has kept pace with
industry's needs, but little attention has been focused on the method of joining
components of the pipeline system.

Usually, the joint connection is the most likely location of failure. Conventional
joining methods rely on welding, which can damage internal coatings and result in
ineffective corrosion protection in that area. The systems that have been developed to correct this problem can best be described as "patch-jobs."

The internal girth weld coating systems which use internal robotics are ineffective
on pipe diameters below 12 inches. Plus, the additional cost and time delay caused
by the several extra steps required is becoming an increasing concern.

"In the years ahead, we expect oil and gas companies to reassess conventional
thinking about welding and the use of internal coatings," Holland says. "As they
do, we stand ready with the best option available."

Jetair International has patented the PSC system as a high-strength, cost-effective
alternative to welding 2-inch to 12-inch line-pipe. This method eliminates internal
girth weld coating repairs resulting from weld-burn. Pipe wall thickness schedules
up to 160 and all API 5L "X" grades plus corrosion resistant alloy (CRA) line pipe
can be accommodated. Construction time is significantly reduced as the connection is systematic and requires no X-ray or post-connection inspection.

There is no inside diameter (ID) size restriction to inhibit service flow or pigging operations, no loss of pipe length, and no stress fatigue or cracking of pipe ends.

In short, the system works with any corrosion system (coated or bare) and
eliminates all problems related to welding. Jetair International and FAFPC's 10-
year track record of more than 44,500 PSC installations with zero-failures during
the hydro test in Saudi Arabia speaks for itself.

The PSC has 100-percent pressure, stress, and load capability under ANSI/ASME
piping codes B31.3, B31.4, B31.8, and complies with US DOT 49 CFR Parts
192/195, explains Bechard.

The PSC system is a press-on mechanical metal-to-metal interference fit and
features a Coupling with finely machined internal serrations. The tapered
interference internal surface of the coupling is machined smaller than the outer
diameter (OD) of the line pipe it is designed to join. This controlled interference
fit, in conjunction with the serrations on the internal surface of the coupling,
produces a connection that exceeds the minimum yield specifications of the pipe
itself.

Before the pipe ends are connected, a lubricant/sealant, normally a specially
formulated epoxy is applied to the outside surface of the pipe ends and the internal surface of the coupling.

Using Jetair International's patented positive seal field joining unit, the pipe is then hydraulically pressed into the coupling to a pre-marked insertion depth—one-half of the coupling length—producing a connection with a metal-to-metal seal. 

The epoxy also serves as a lubricant, preventing metal galling during coupling
installation, and cures to form a secondary seal around the pipe ends and
throughout the coupling-to-pipe interfacial surface. A shaped seal ring gasket is
also used between the pipe ends primarily to serve as a bumper to prevent pipe-end abutment damage.

Since no overlapping of pipe ends takes place with the positive seal coupling
system, each joint retains its original length.

"Bell and spigot" joining methods can reduce pipe up to one foot per connection just in insertion depth alone, plus diminish line pipe ID, with a resulting reduction in flow characteristics.

Those techniques also "cold work" the pipe ends which produces longitudinal
stress risers in the "bell" as a result of the swedging operation. The stress risers
cause the loss of expensive pipe due to "split ends" and increase the chances of
sulfide stress cracking and corrosion.

Since the PSC system completely eliminates the need for welding, pipelines can be
constructed with the benefit of internal coating, which protects them from
corrosive fluids as well as enhancing product flow characteristics.
The internal pipe coating also prevents the formation of iron oxides, iron sulfides,
and other common bare pipe contaminants, an important element to oilfield
injection system performance since these insoluble solids plug off the injection
well formation face and restrict long term injectivity.

The PSC system is used extensively in highly corrosive pipeline applications
including C02 injection, water injection, brine water disposal wells, plus the
produced fluids of oil, saltwater, and natural gas containing H2S and CO2.
The coupling system is also used to join CRA line pipe such as 13 chrome and 22
duplex stainless steel, both seamless and longitudinally welded pipe. This
eliminates the very troublesome, costly, slow, and high repair problems of welding
CRA line pipe.

Assisting the crew in the field is another of Jetair International's innovative
advances – the patented positive seal field joining unit, a portable outfit with its
own hydraulic power source.

The positive seal field joining unit holds the pipe end that is to be inserted in place, then presses the pipe end into the coupling using hydraulic rams and clamping slips. The design of the pipe slips and coupling backups maintains true alignment during insertion and ensures a strong, lasting connection.

The field joining unit is suspended by a side boom pipe layer tractor and easily
moves down the pipeline from one coupling insertion to the next.
For marine pipeline installation, the joining unit is normally set up on a barge.
Jetair International manufactures the joining units in several different models to
handle different ranges of line pipe sizes.

The economics of using the PSC system are numerous. No pipe loss is experienced
with PSCs. The pipeline operator is also spared the costly procedure of X-raying
welded connections. With the field joining unit performing the actual line pipe
assembly when the positive seal process is used, expensive and unnecessary man hours are saved.

With coupling insertion taking only 60-seconds to complete, pipe lay rates are
much faster than with welded connections. The heavier the pipe wall, the more
economical PSCs are compared with welded pipe, coated or uncoated.

"Over the past few short years, Saudi Aramco has specified PSCs as system of
joining line pipes for more than 530 km (combined length) of high-pressure water injection flowlines," says Andy Princena, operations manager, FAFPC.
Referring to Saudi Aramco's Khurais Upstream North and South project, Princena
says it was termed a "mega-project" by FMQ Sons Co. (awarded pipeline
contractor) because of its magnitude.

Part of this mega-project required water injection laterals from pipeline header to
well heads of 8-inch nominal pipe size, internal FBE coating, and commission of
the patented PSC (from Jetair International-MITI with FAFPC, a division of
Abdulla Fouad Holding Co., its authorized installation company in Saudi Arabia
and the GCC countries,) to provide the line pipe connections and tie-ins, thus
eliminating the necessity of internal coating repairs due to heat burn during
welding. Again, X-rays and post-inspection procedures are not required.

The lateral is a network of varied pipeline length (some as short as 100 meters and
others approximately about 3,000 meters.) At present, FAFPC had installed a total
of 119 laterals with approximately 60,000 meters of line pipe and 4,781 PSCs, not
including drain lines that use 3-IN PSCs as well.

The extent of the project spans an area of 200 km (north-south) long and 50 km
wide (east-west). The most significant difficulty addressed during the site
installation/construction phase was scheduling and transferring equipment,
manpower and resources from one location to the next. However, careful planning,
site preparations and timely deliveries of spools from FMQ Sons Co. contributed to
meeting all schedules and milestones.

                                                          ###